Latest News
We are delighted to announce the introduction of new designs into one of our best loved ranges 'Harold's Planet'.
More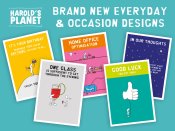 Latest News
Rococo Blush is an elegant range of hand-finished cards, it amalgamates surface decoration and combines asymmetry with exuberant gilding. More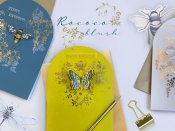 Latest News
We are delighted to have been able to donate over £48,000 raised through the sales of the Abacus and Clare Maddicott 2021 Charity Christmas range.
More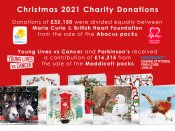 Latest News
A fabulous selection of refreshing new birthday designs have been added to the ever-popular Belgravia range. More