Latest News
Maturing nicely, Quill Funny Business hits the mark with a brand-new range of Milestone Age Cards.
More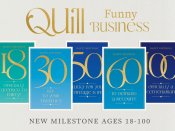 Latest News
In need of card for a milestone birthday then look no further we have the perfect offering with our new range of Rapture age cards. More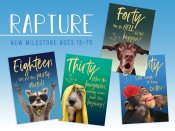 Latest News
We have always had customer service front and centre in our value offering to our retailers. We are proud to see that our efforts are being shown with a 4.9 Star Google Rating!
More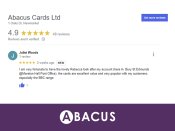 Latest News
After consulting its senior management team Abacus Cards has decided to follow Moonpig and stop selling greetings cards that promote breathing impaired dogs breeds (BIBs).
More
Latest News
Abacus has always designed and acted with the best interests of sustainability at the heart of our products. More