We are excited to introduce four new general designs into All-Stars, a fun children's range. These striking designs combine large, foiled text with bright colourful party sparklers.
More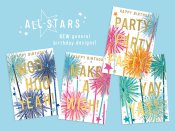 Latest News
Stunning new photographic floral designs are now available within Posies & Petals. More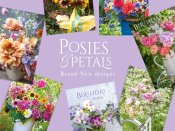 Latest News
Thrilled that our BBC Countryfile collection has been nominated for Best Photographic range. More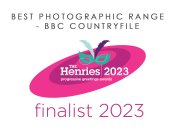 We're absolutely delighted to have been nominated as a finalist for The Henries Best Service to the Independent Retailer for 2023.
More